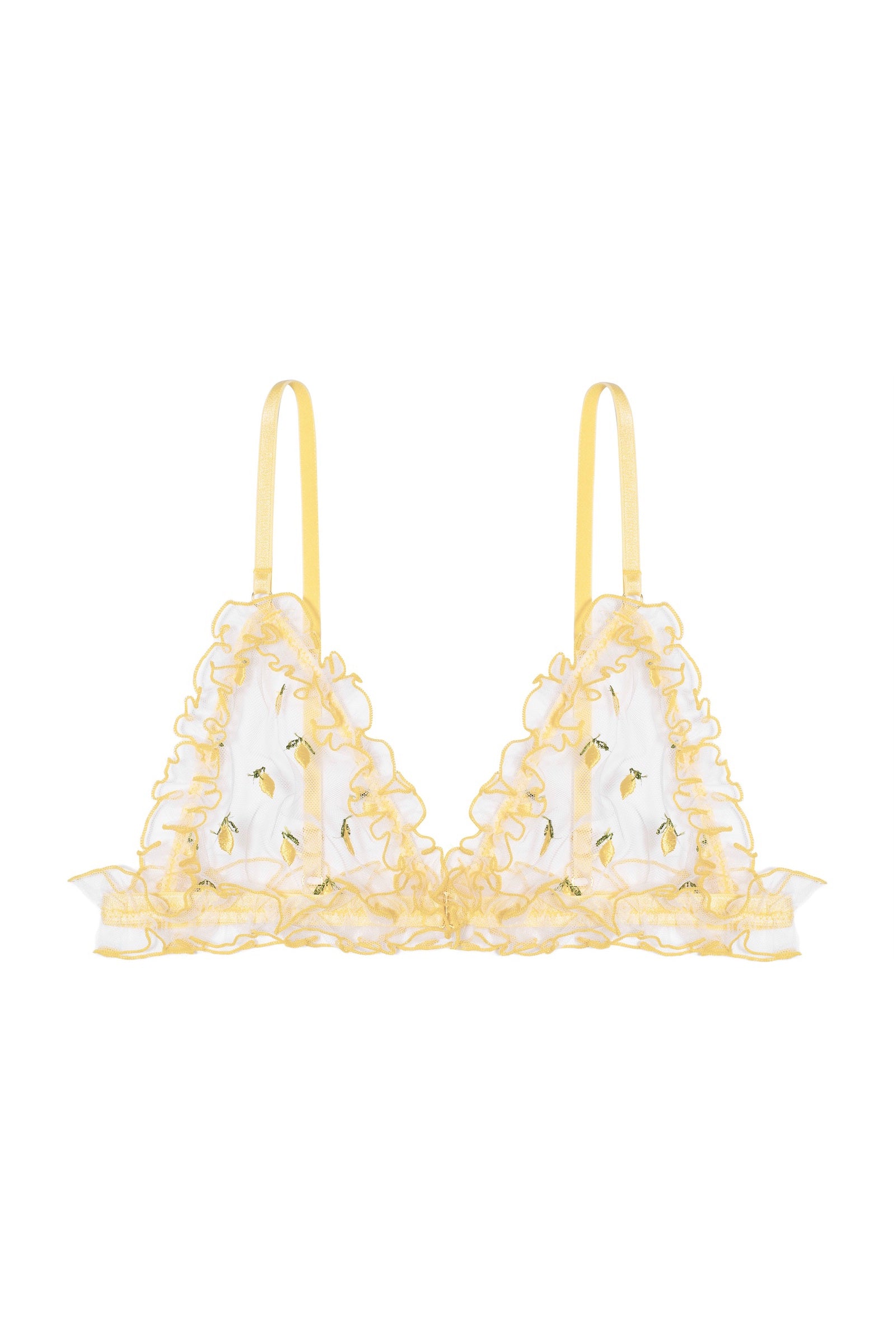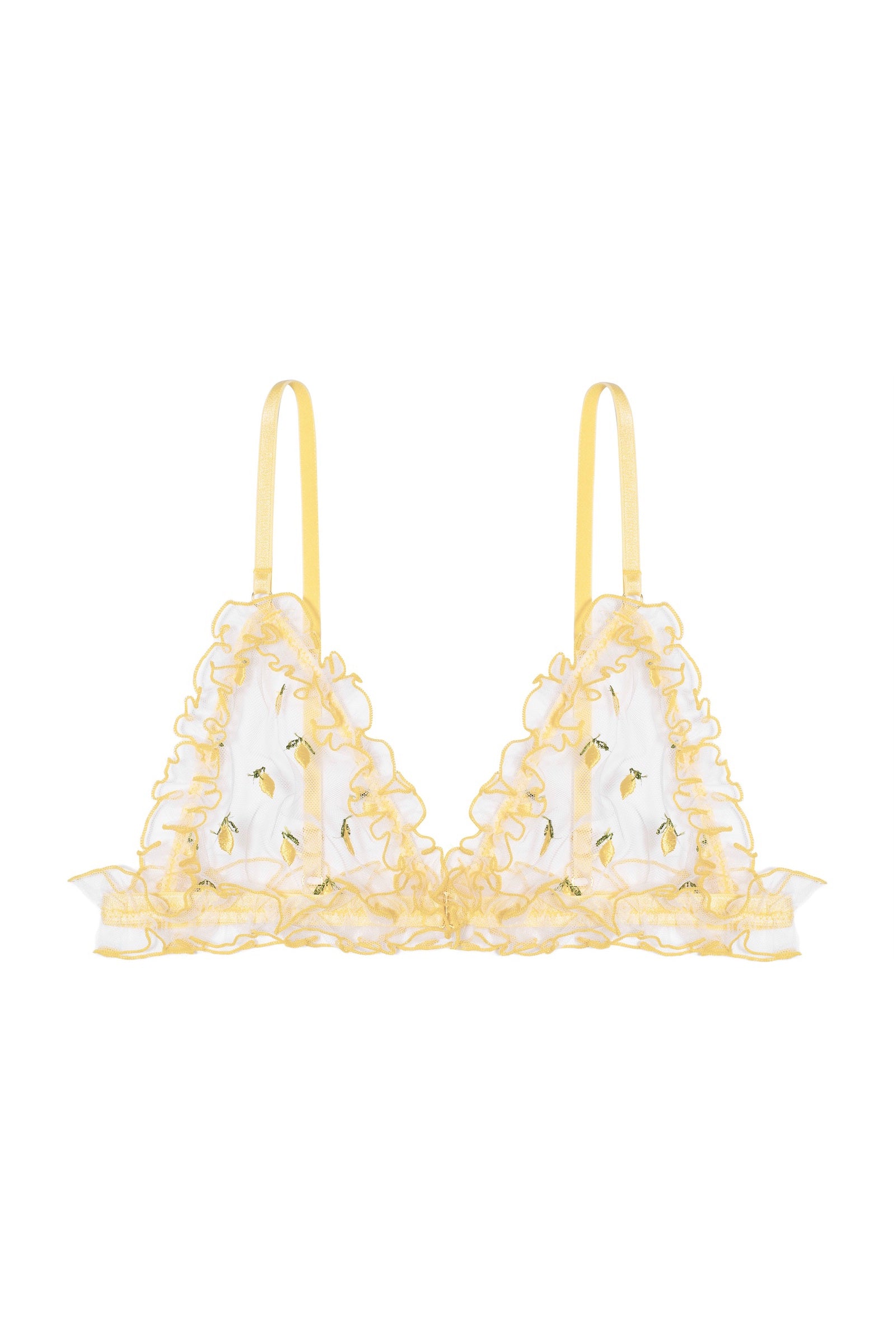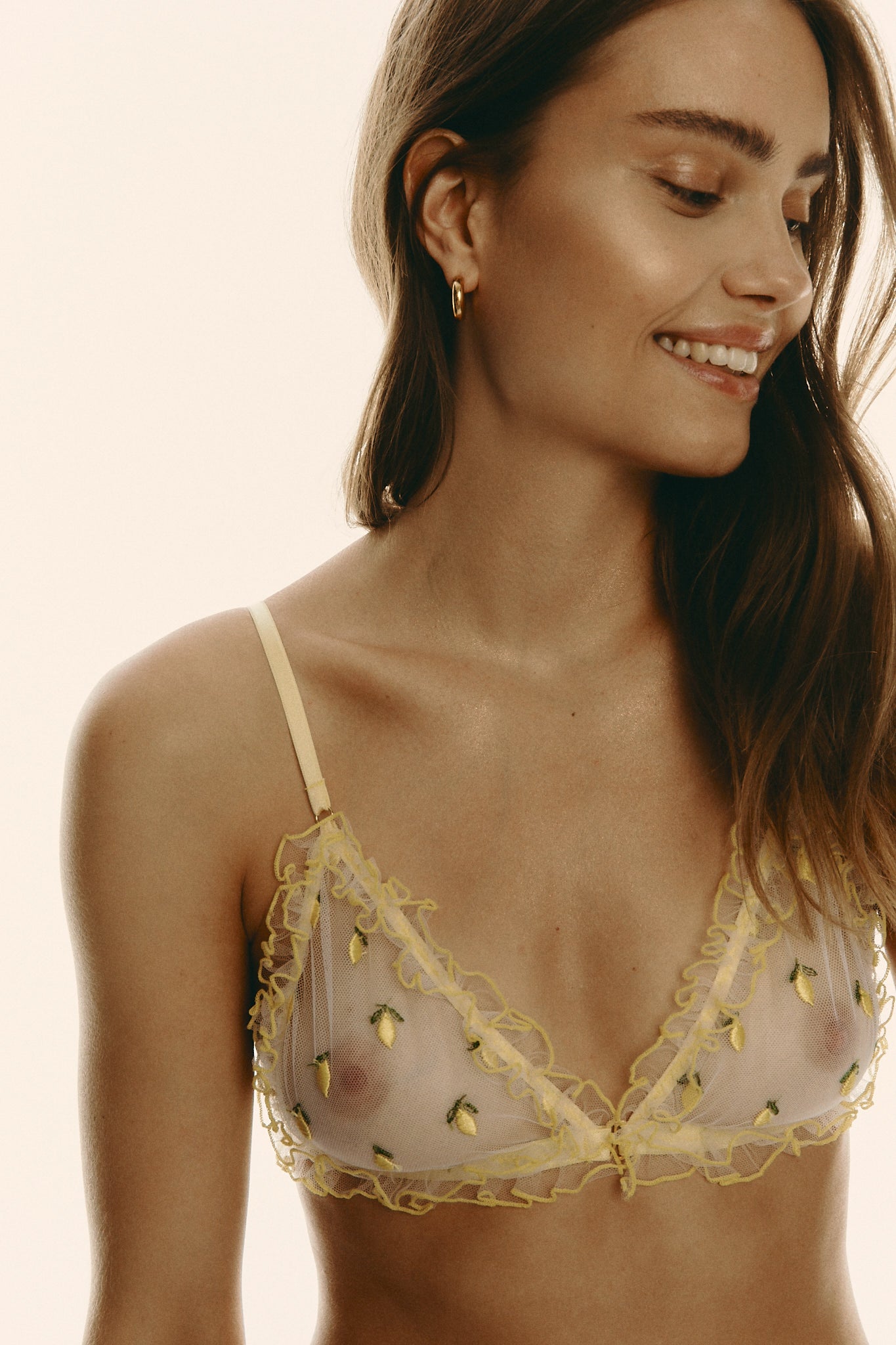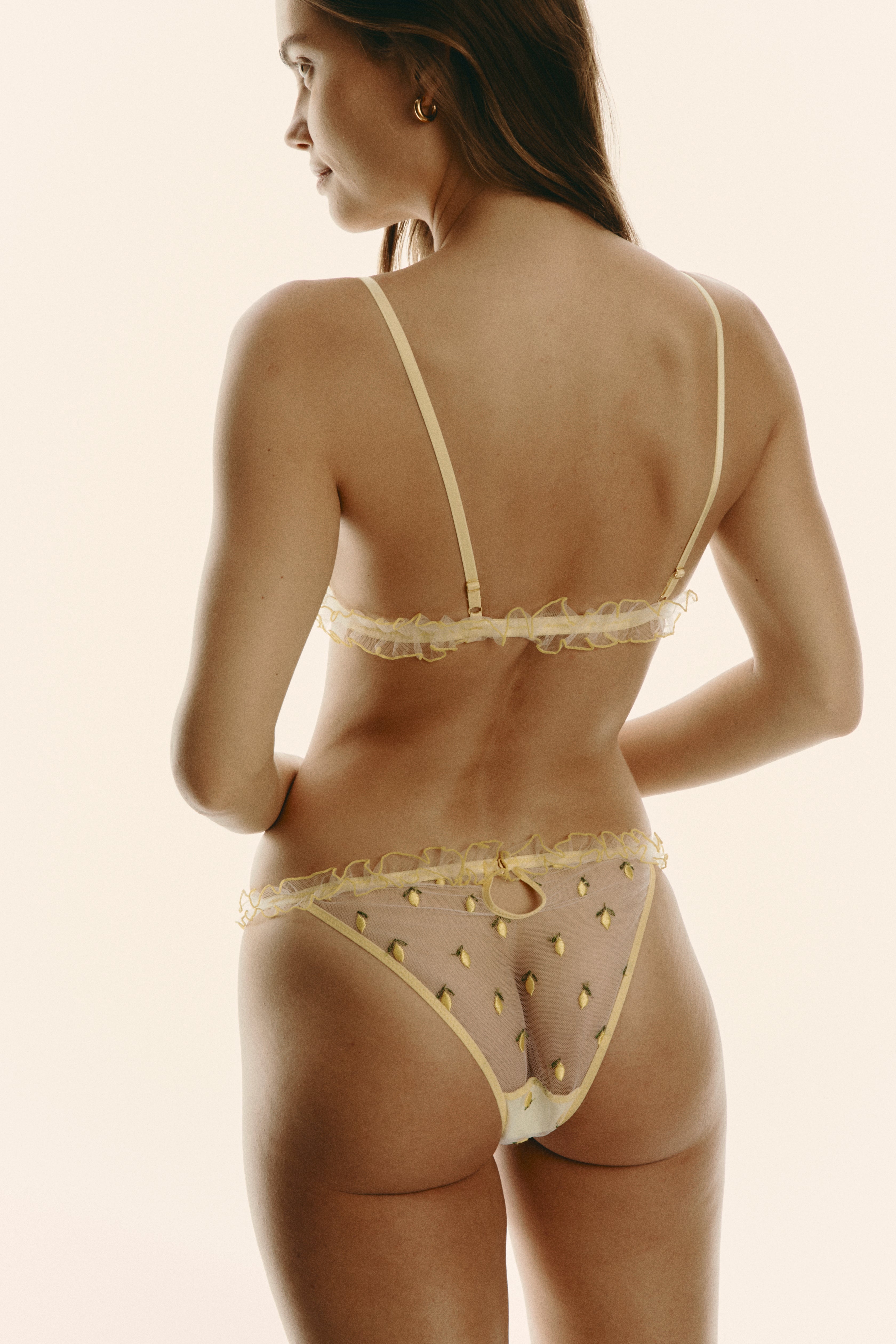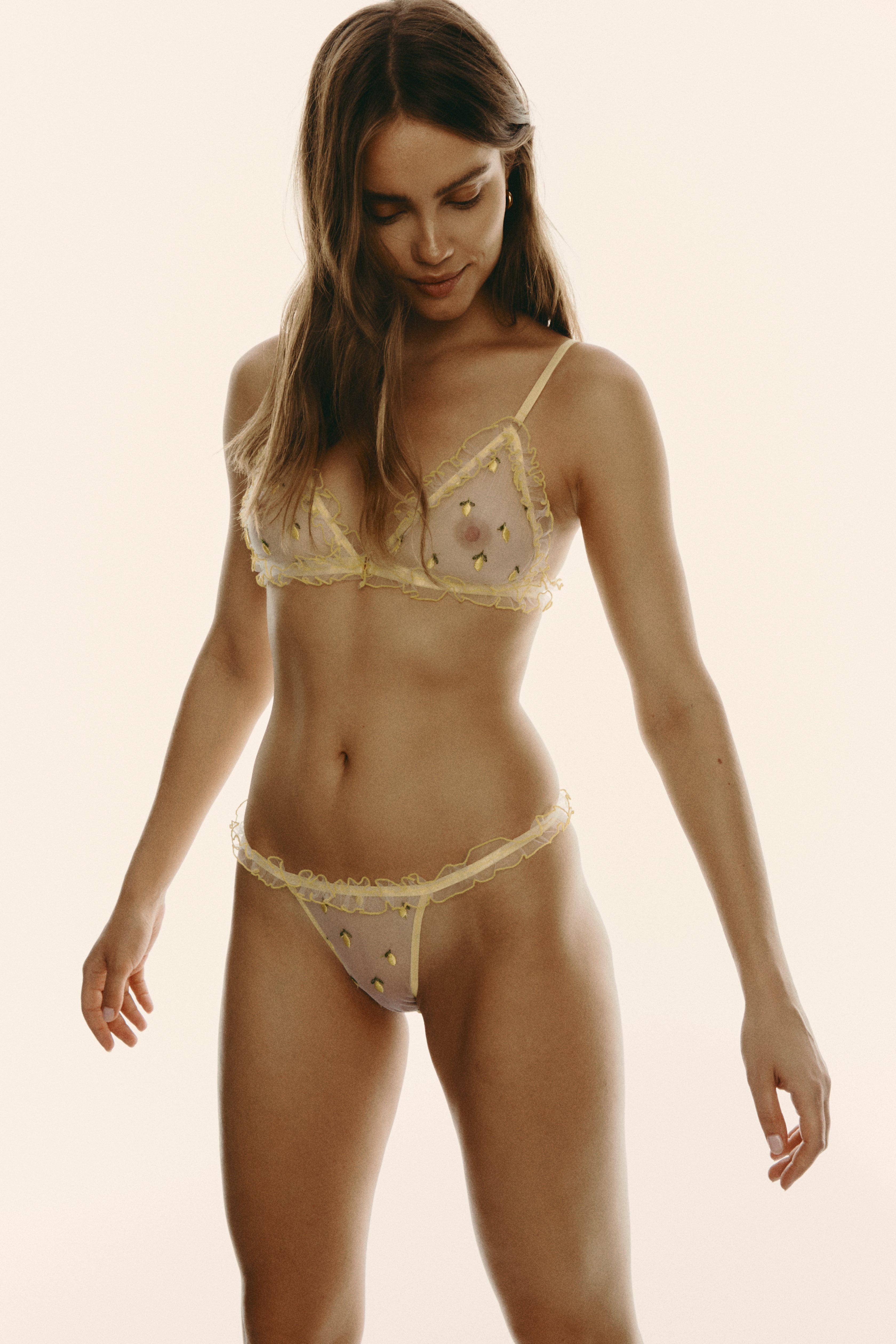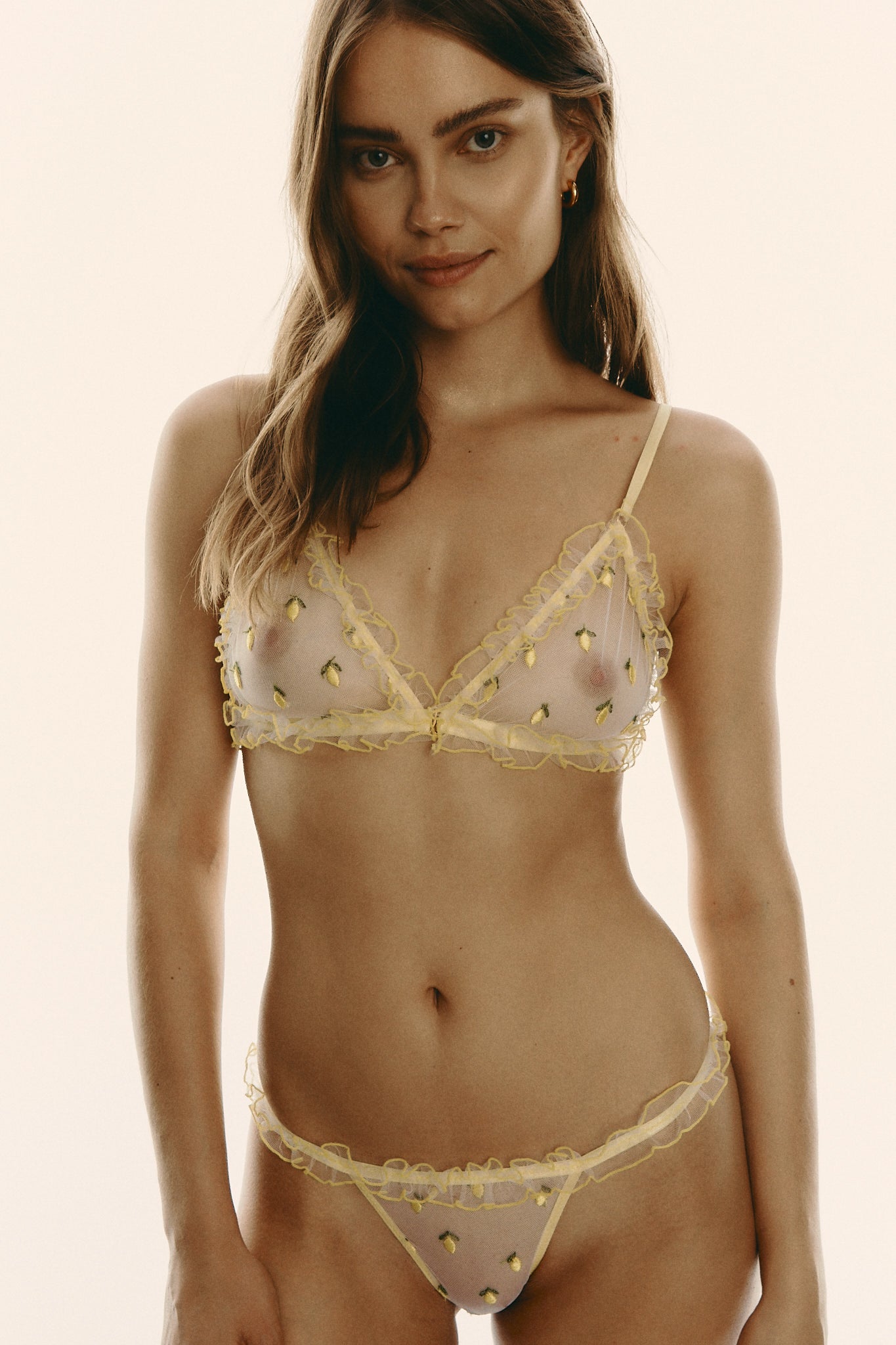 CITRON Ruffled Triangle Bra
Select size:
(only 0 left)
Size guide
CITRON Ruffled Triangle Bra
Soft triangle bra made of material in embroidered lemon pattern with 3d effect. Tight ruffling at the edges of the cups and under the bust. Opening at the front.
 *We recommend stretching the band under the bust until it "pops" for a better size adjustment. Don't worry, it won't harm the garment, it simply allows the fastening thread to stretch.
Made in Poland
Fabric:
100% Polyester
Care:
Hand Wash