Our mission
Our goals are growing as we expand our knowledge and evolve.
Being a part of the fashion world, we're fully aware of the harmful influence of the industry and overstock on the environment.
Each season, we try to set our seasonal stock causticly, taking our partners' orders and our sell through into consideration. If needed, we schedule monthly replenishments, which are possible thanks to our local production.
It allows us to sustain a well adjusted assortiment for our loyal clients and not overproduce and eventually pollute our environment.
Production process
In Le Petit Trou, we aim to produce goodsthat comply with the rules of Mother Nature.
All the pieces are produced solely in Poland from materials such as linen, eco organic cotton or recycled polyester. In particular collections recycled threads are used to make embroidery. Even though lingerie is not a product widely recognised as reusable, we are on a constant search for new solutions that make it more sustainable with every collection.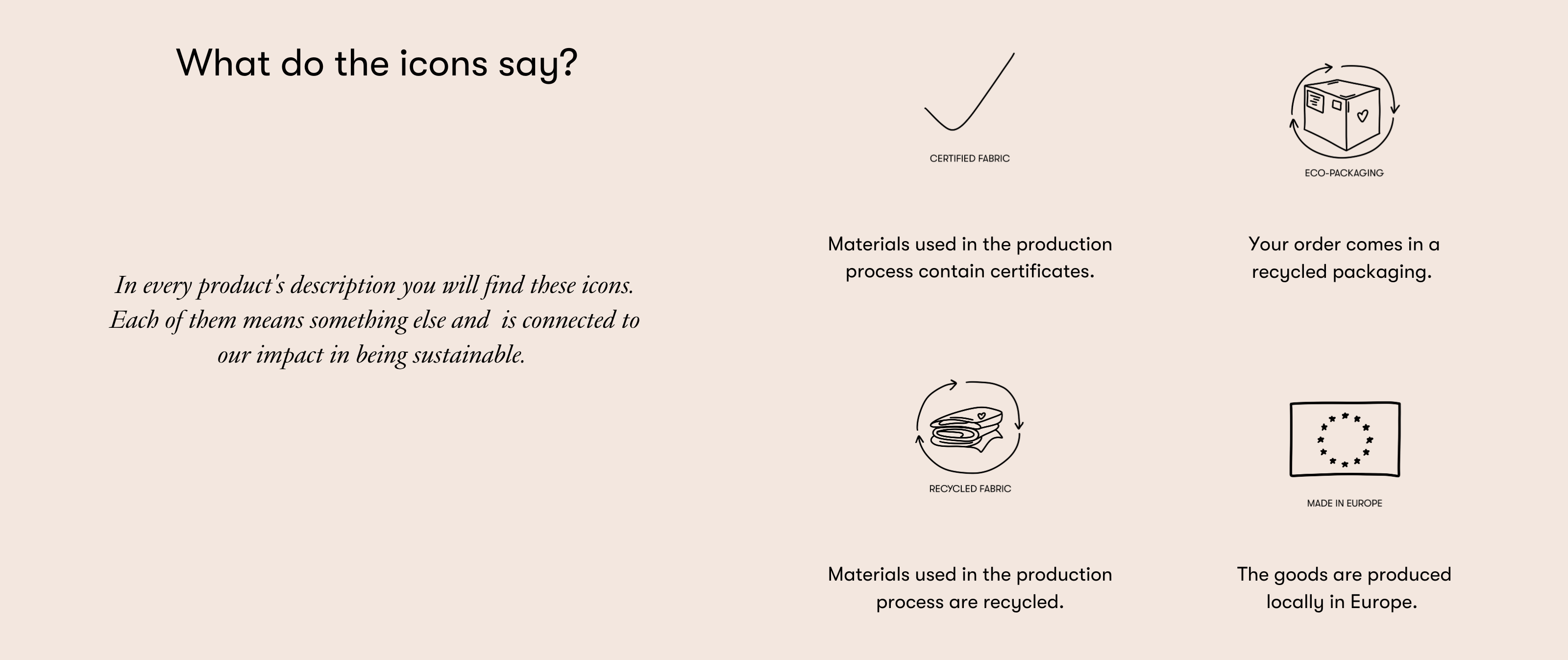 Packaging
We're saying NO to plastic!
All of Le Petit Trou products are packed in 100% compostable poly mailers made of corn starch. There is also a gift wrap option that consists of eco organic cotton bags and recycled paper, embellished with biodegradable stickers. Each order is sent in an eco-friendly paper box from recycled materials.
All of our products being distributed to our many wholesale partners are also sent in a sustainable manner. Compostable bags with the brand's logo not only ensure a nice presentation, but first and foremost do not pollute the environment and minimise waste from big logistic centers.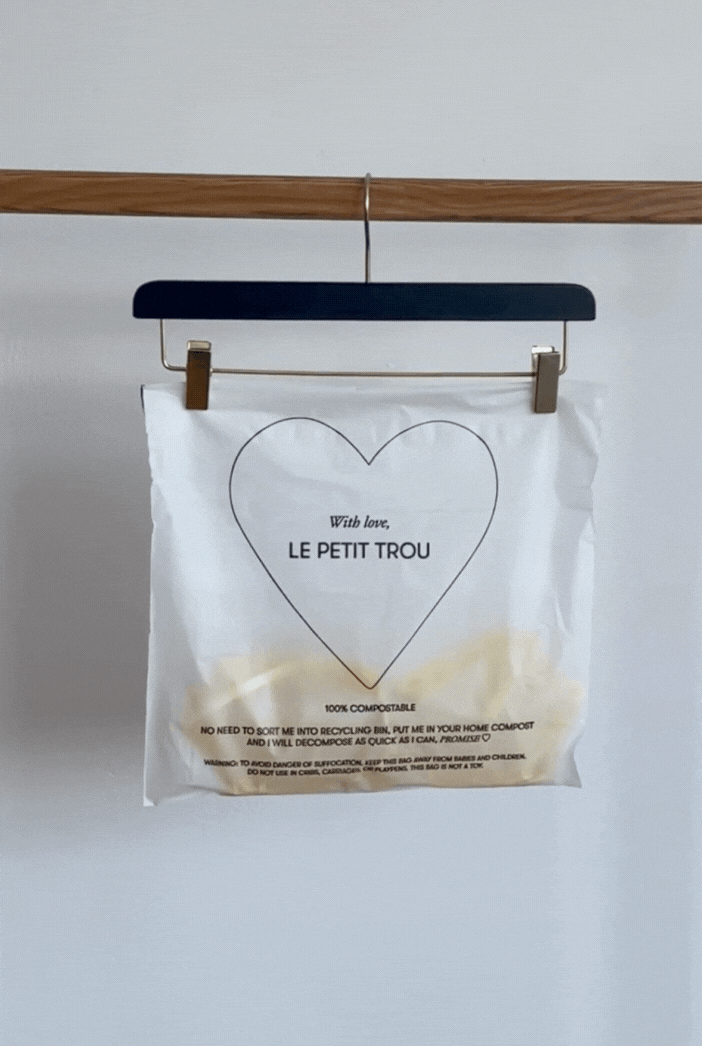 Social impact
Our aim is to work with empowering women, because in women we trust.
Our Le Petit Trou team consist solely of women. We believe that females can dictate their own rules in the business world. Since the company was launched, we had a pleasure to work with amazingly inspiring people, which we stay in touch with today. We take care of this goal also outside of our brand. The sewing companies that produce our goods consist of strong and powerful women as well.
Sharing is caring
In Le Petit Trou we care for empathy, solidarity and sisterhood, which in these difficult times, takes upon an even bigger meaning.
Last year (2022) was extremely busy for the whole LPT team. In March, we were able to donate our whole income from a week of sales to charity SOS Wioski Dziecięce and Polska Misja Medyczna in order to support women and children from Ukraine. Additionally, we were able to donate more than 300 lingerie pieces to charity Dom Samotnej Matki, to share support to women coming from Ukraine to Poland. 
In October, we had a chance to convey knowledge regarding breast cancer. We donated 20% from the income of selling pink products to charity Stacja Czułość. 
In 2021 we have created 3 new lingerie pieces made from organic cotton, which names hold very important factor and qualities of women dealing with breast cancer - Strength, Courage and Life. Our aim is to help them all year round.
From all the international sales of the products, including wholesale to partners such as Shopbop | East Dane, Zalando SE zalando and SSENSE, 10% was donated to the Polish Charity - Fundacja Onkologiczna Alivia dealing with breast cancer.