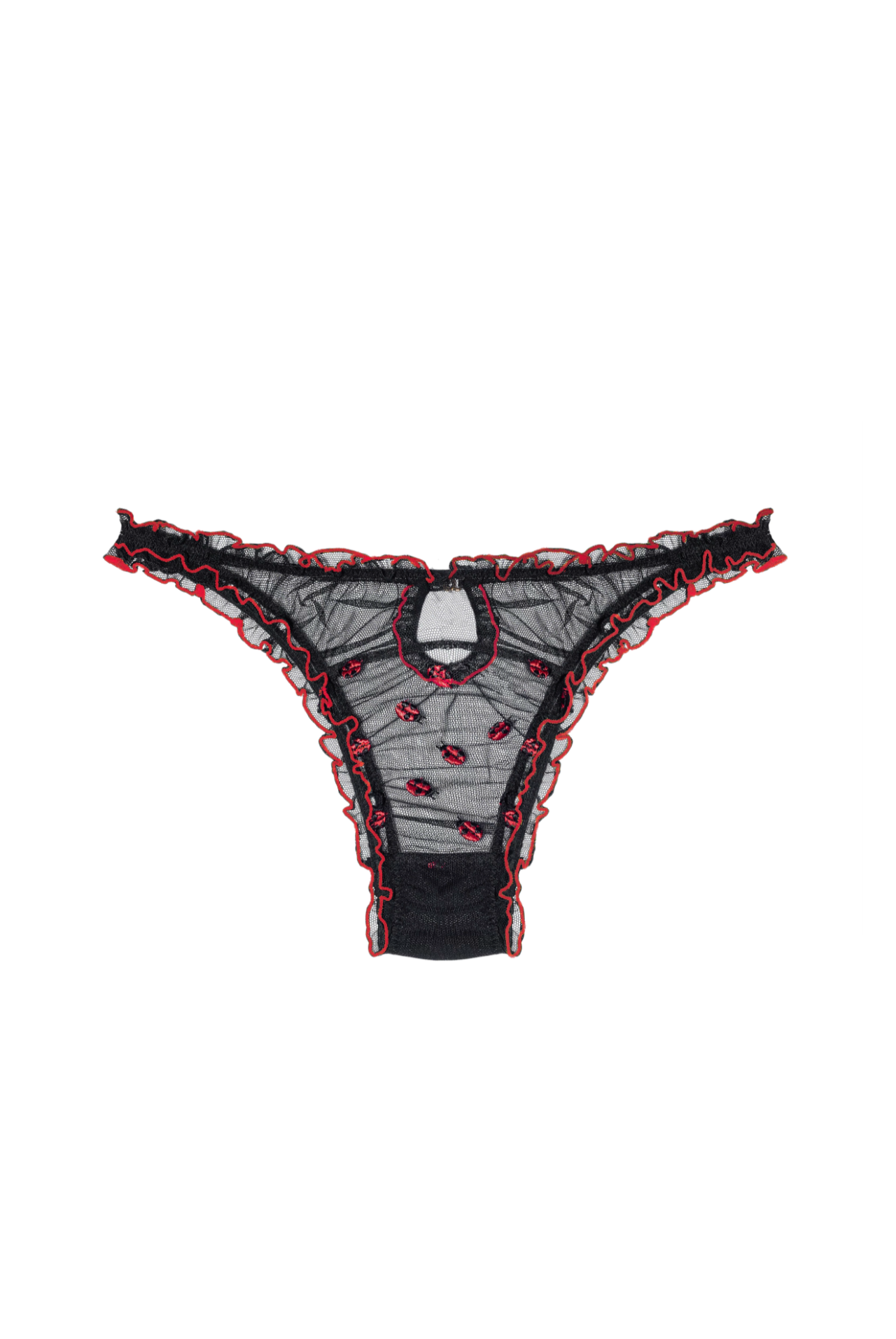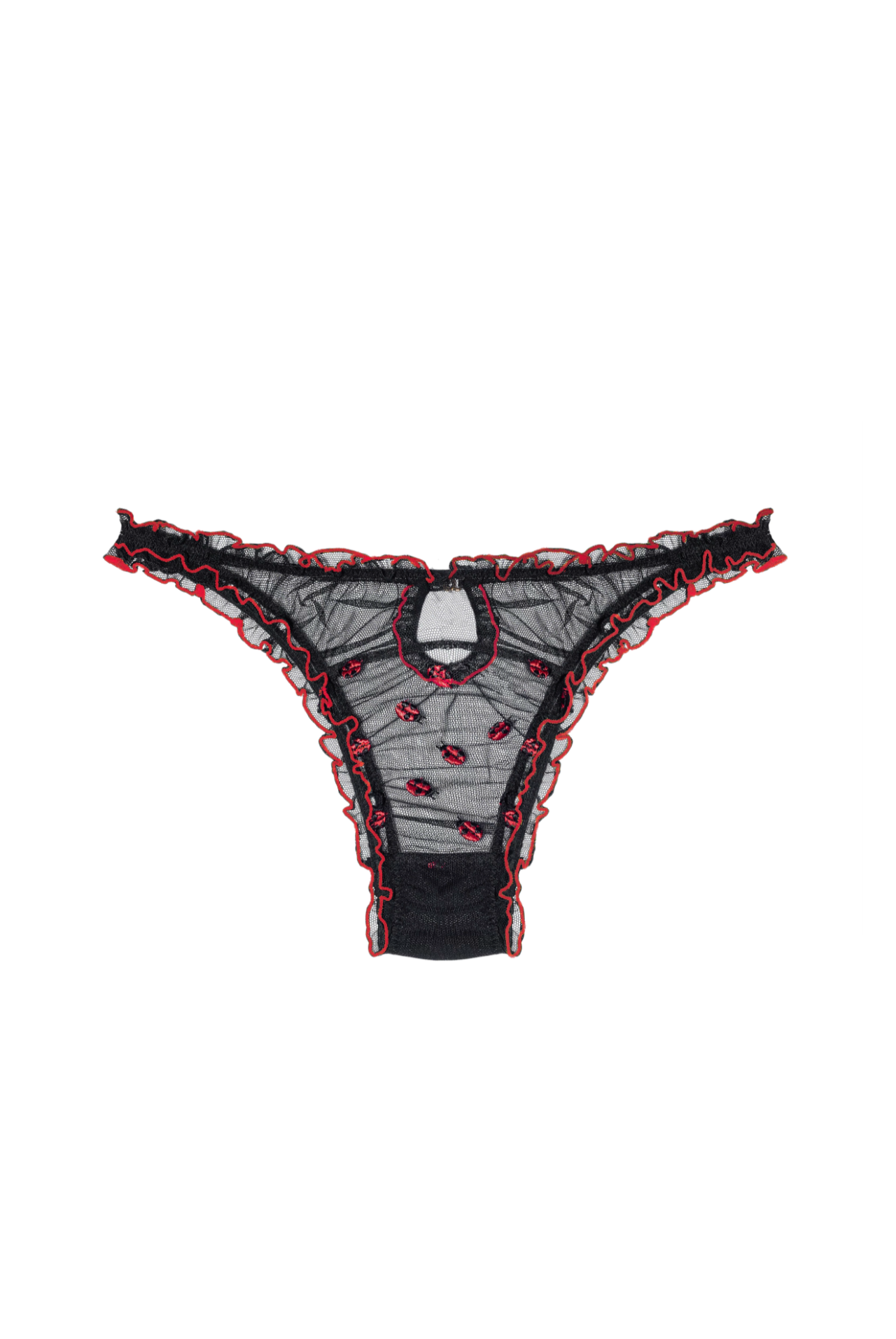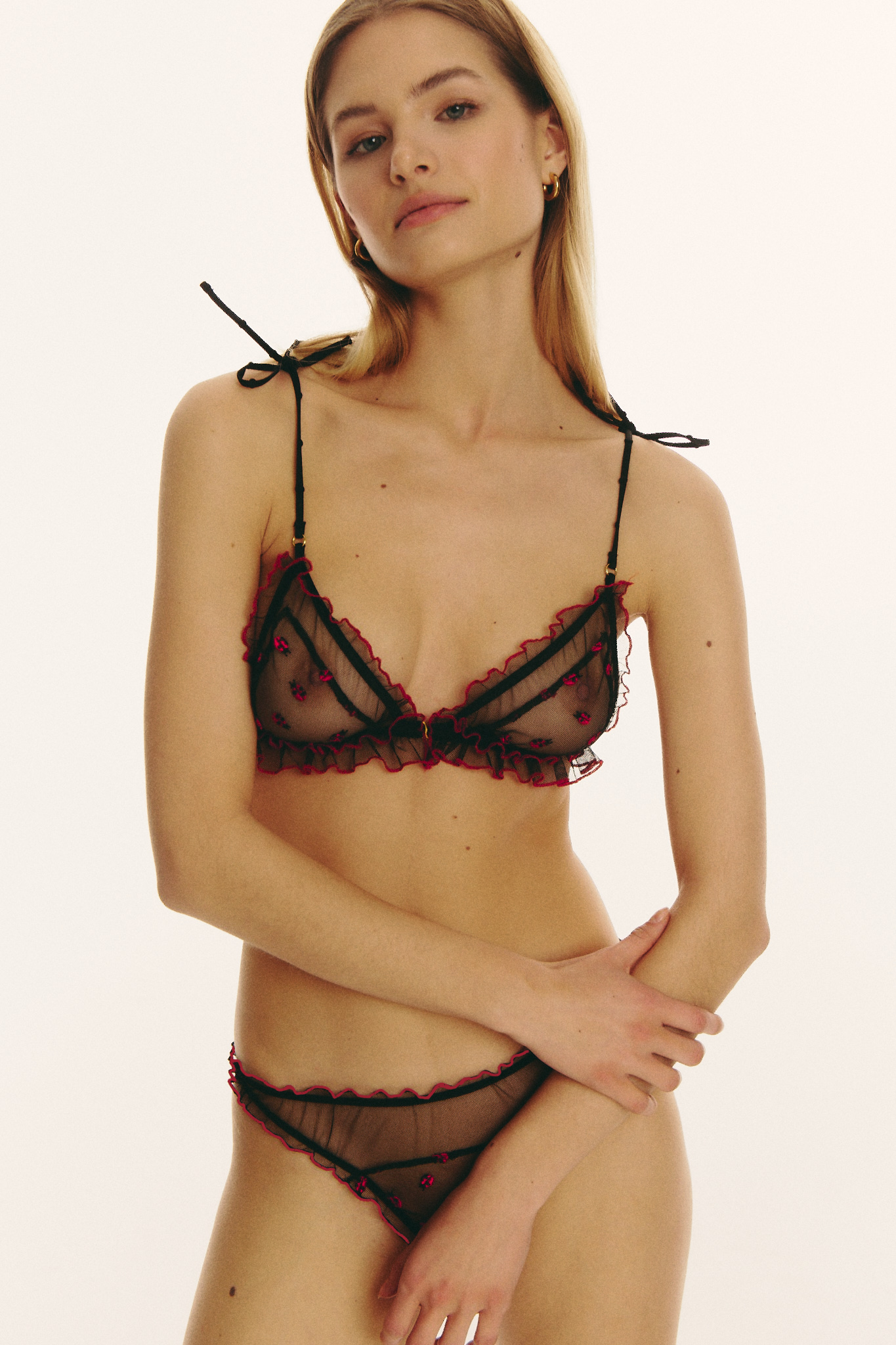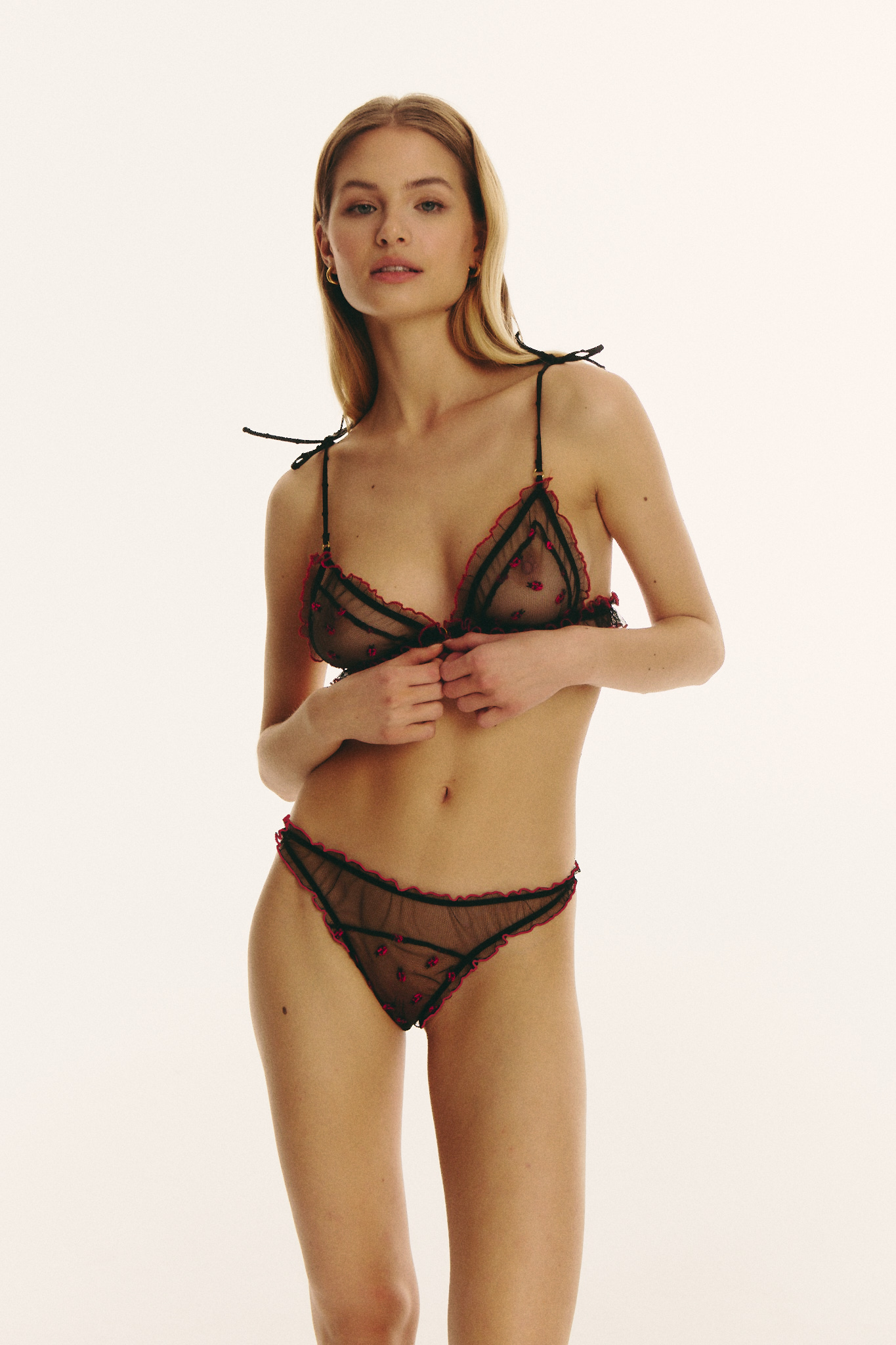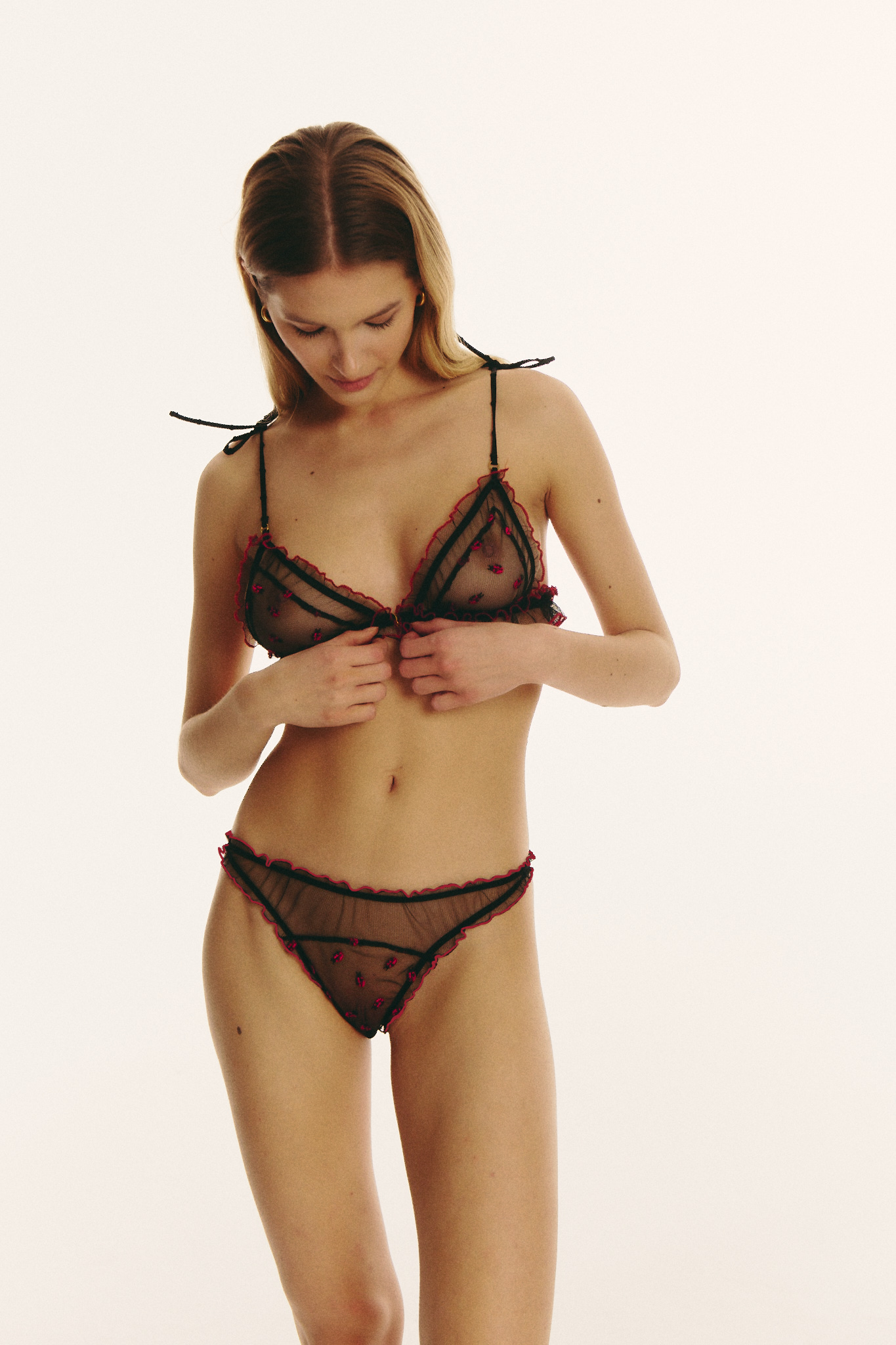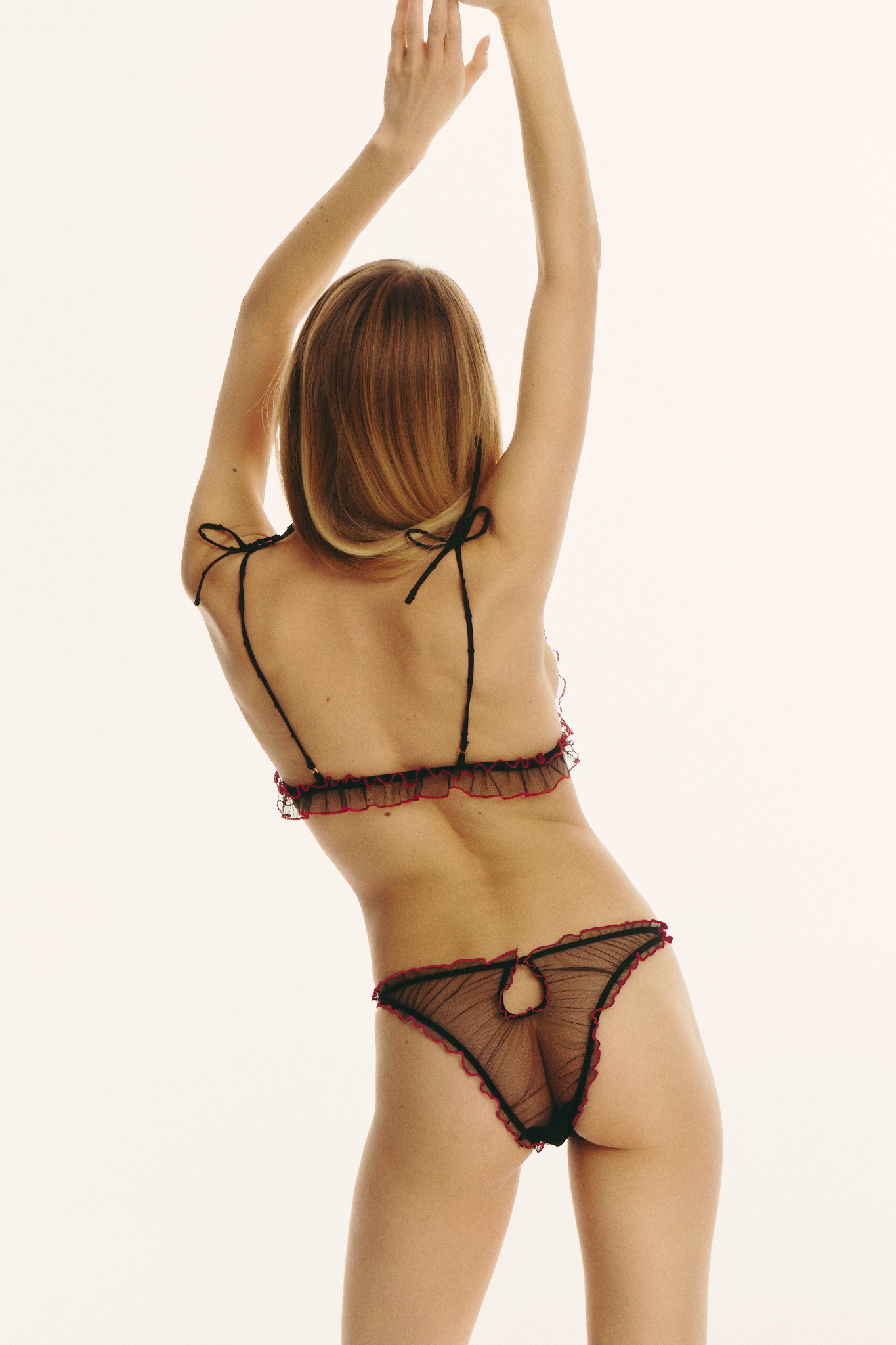 COCCINELLE Ruffled Briefs
Select size:
(only 0 left)
Size guide
COCCINELLE Ruffled Briefs
Ladybugs on my mind everyday. There is nothing better than the combination of black and red in COCCINELLE line with embroidered little ladybugs - it's timeless, yet adds a few drops of elegance. Ruffled briefs with red finishing and ladybugs at the front. Small teardrop at the back. 
♡ Gift wrap available in your bag ♡
Our model is wearing size S
Made in Poland
Fabric:
100% Recycled Polyester
Care:
Hand wash